Constructing the Hybrid City: Shanghai If the conceptualizations of place – as giving sense to events – are not only romantic ideas that belong to the old times, or maybe to old Europe, but ideas that are universal, then there might be a reason for the emptiness on Shanghai Pudong's streets and sidewalks. The ubiquity of the image of Pudong's skyline might give a truly honest account of what the contemporary networked city in China is like  – mobile and placeless. Is there an option for shifting the situation? Is there a need for it, or a desire? Presentation for the CONNECTIONS: EXPLORING HERITAGE, ARCHITECTURE, CITIES, ART, MEDIA conference held in June 2020 in Canterbury.
Seats for Seeing were installed in Beikeng village, Yanping district in Fujian province, China, at the end of November 2019.
The work was made in collaboration with colleagues at Xi'an Jiaotong-Liverpool University Adam Bentley Brillhart, Yiping Dong, and Thomas Wortmann, and with assistance from our alumna Chen Fanyun (mostly on-site) and Ominda Nanayakkara in Civil Engineering (structures consultation).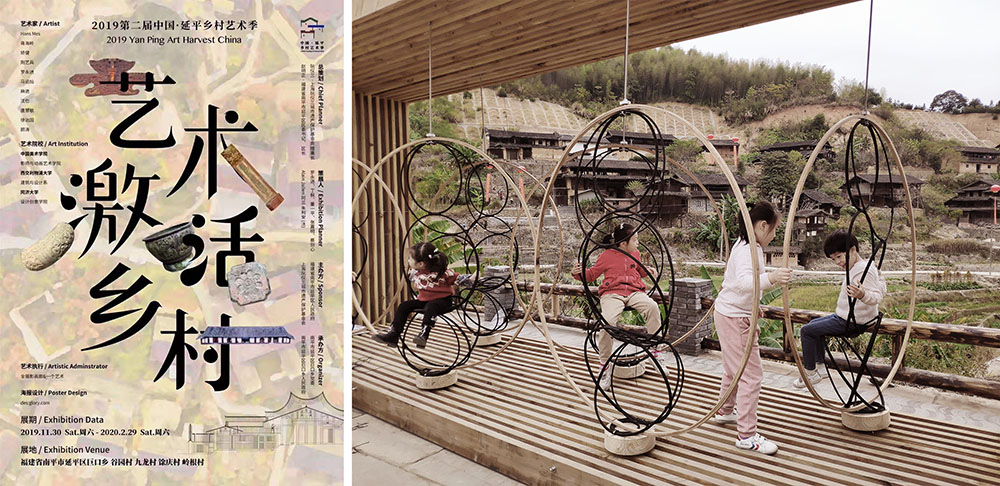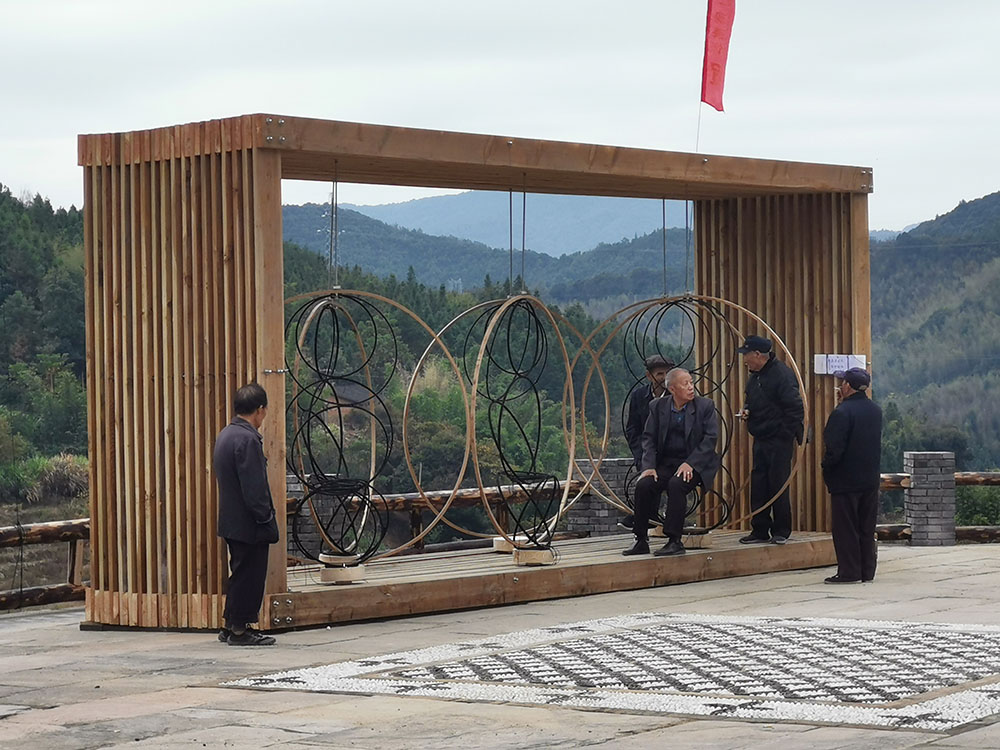 The work is part of the Yanping Art Harvest, running from 30 November 2019 to 29 February 2020. It has its own website at www.seatsforseeing.net.